Four Web Site Builders
We offer four different site builders free of charge: two online HTML builders, online Flash, and a downloadable web site builder.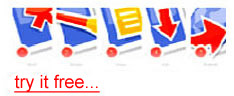 Great Features Included
Each account includes a great set of features. Advanced site options: blogs, photo albums, e-shop, forums and much more!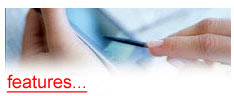 Easy Order Process
Choose your domain and payment period, then pay your invoice.
You'll receive an e-mail with all your instructions.